Hi! I am Mujia, welcome to my online portfolio.
Take a moment and check out my works :)
Mujia is a Toronto based VFX artist currently working with the Pixomondo Toronto team. With 4 years in Classical Animation training and 1 year of Computer Animation at Sheridan College, Mujia graduated with honours and started to working in the Animation | Film | TV industry since 2008. For the past 7 years Mujia has worked on many different productions fulfilling various tasks, thus became very familiar with the entire production pipeline. Due to have studied and worked in both 2D and 3D industries Mujia is a very flexible hybrid that understands both worlds which helped her in becoming a great digital matte painter who takes on hard projections and solving difficult shots on her own. She enjoys challenges and pushing herself to the next level, Mujia is a determined, hardworking team player with a strong passion towards the animation, film, gaming industry and aiming to work with more concept art, look development and art direction in the future.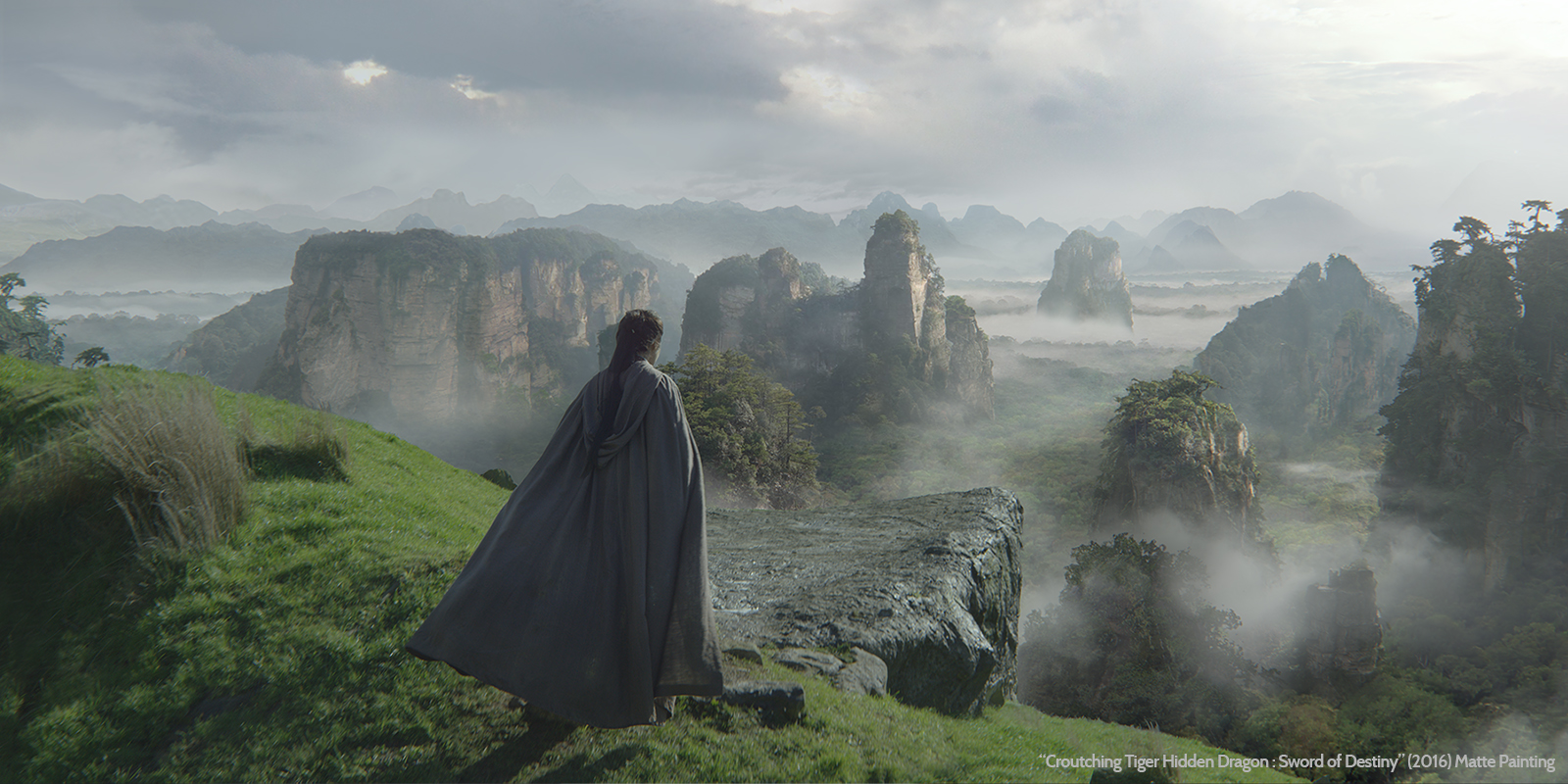 Skills
Matte Painting | Concpet Art | Look Development
Mujia is a very versatile artist farmilar with many software such as Photoshop, Maya, Nuke, Mari etc as well as many different art styles ranging from photo-realism to Anime, stylized illustrations, cartoons, and even Pixel art. These wide variety of styles and softewares allows Mujia to fit into any project and production and being able to adapt easily. Like any good matte painters, Mujia is an artists first and a technician second, she belives softwares changes all the time but the fundamentals are always the same, but with the right tools in hand it helps us to create magic.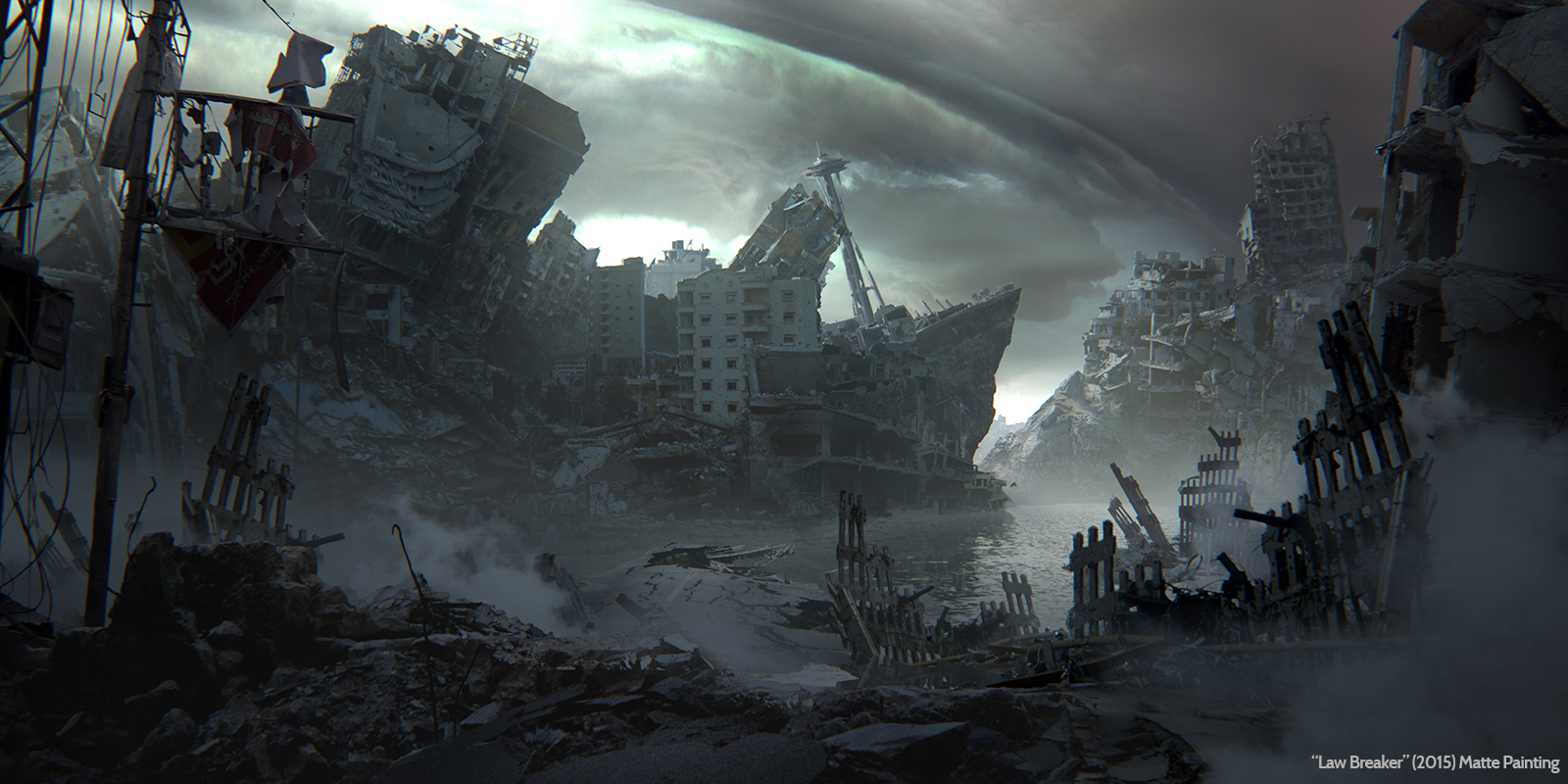 Recent Titles
Here are some of the recent projects I have had a chance to be a part of
Highlights of my work on these titles are being sorted and will be avaliable soon
Projects
The Huntsman (2016)
Allegiant (2016)
Croutching Tiger Hidden Dragon : Sword of Destiny (2016)
Fantastic Four (2015)
Fallout 4 : The Wanderer Trailer (2015)
Lost in Hong Kong (2015)
The Walking Dead season 6 (2015)
Fargo season 2 (2015)
Marco Polo - Netflix (2014)
The Hunger Games - Mockingjay Part 1 (2014)
Garm Wars - The Last Druid (2013)
Video Game High School (2012)
Curiosity - Battlefield Cell (2012)
CAZZETT - Beam Me Up (2012)
Mia and Me (2011 - 2012)
MudPit (2010 - 2011)
Dex Hamilton (2008 - 2009)
By the Rapids (2008)
Clients
Centennial College
The Herd
Pixomondo
Wacom
Intelligent Creatures
PlayFight
West Studio
Guru Studio
March Entertainment
Big Soul Entertainment
4 Stroke
9 Story Entertainment
Aside from the professional works Mujia does, she enjoyes painting on the side to keep her drawing/painting skills sharp.
Mujia comes from a traditional Animation background, and grew up reading manga, watching anime and playing games.
Here you can take a quick stroll down the portofolio section of her personal work and fan art.
Click above Button to Open Portfolio
Mujia have worked in the industry since 2008 on projects from commercials to web series, animations, documentary and feature films. During her stay at the various studios she has worked in many different departments and thus could offer many skills that may accomendate your needs. Mujia is always looking for opportunities that allow her to explore her creativity and working with other talented artist.
Sample Work Before and Afters
Fallout 4 : The Wanderer